CMC - Christopher Miller Creative . Making outrageous claims for over fifty thousand years!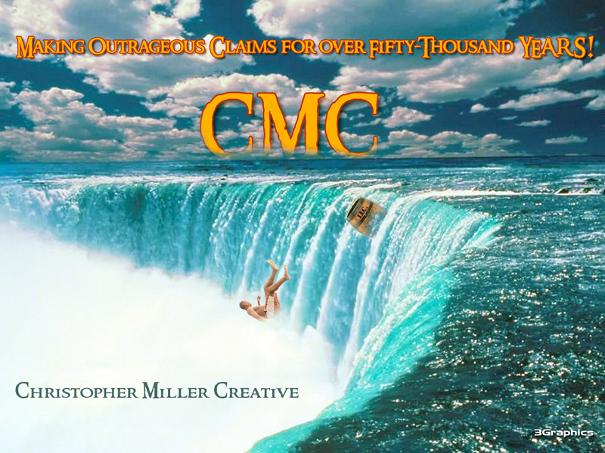 No lasting side effects! Satisfaction Guaranteed!
You've found the web presence of writer, producer & director Christopher Robin Miller!
Disclaimers are small. If you can read this you probably have a magnifying glass or something.
You should hire Christopher Miller Creative to do your projects. He's good.